Xmas Dinner 2022
I know I'm composing this post a few days late, on the morning of New Year's Eve, 31st December 2022, but for my reference I do want a record of the food I cooked for this year's Christmas dinner.
Most years I cook Christmas dinner around a specific theme (often a nationality) or from a particular (often new) cookery book. This year our meal was based on Afro Vegan: Family recipes from a British-Nigerian kitchen by Zoe Alakija.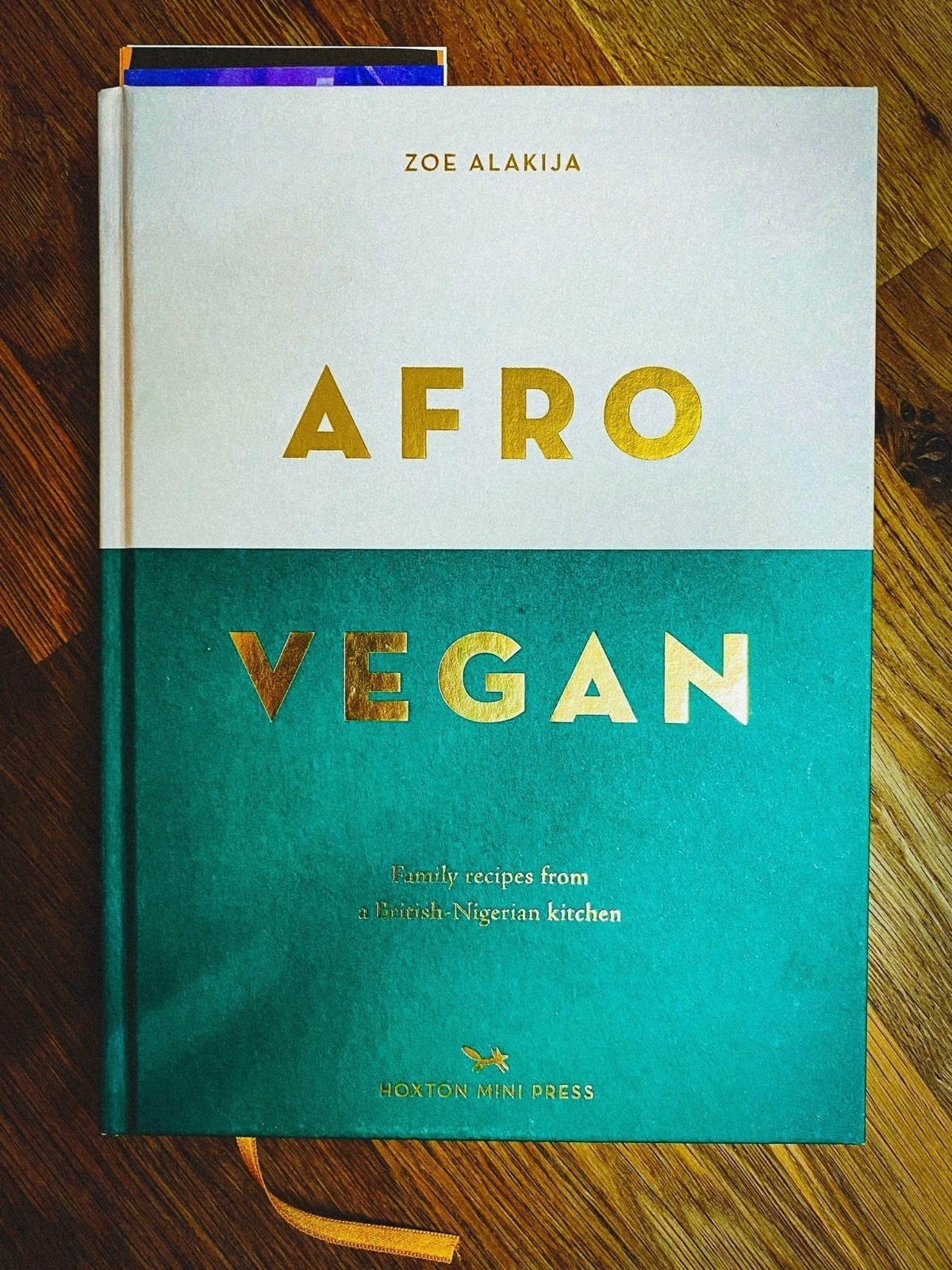 Starters were
Lebanese-Nigerian Roast Chickpea Shawarma
Smoky Cashew and Beetroot Dip
and mains
Classic Jollof Rice
Groundnut Stew with Sweet Potato
Efo Riro (Stewed Greens)
Suya-Battered Vegetable Kebabs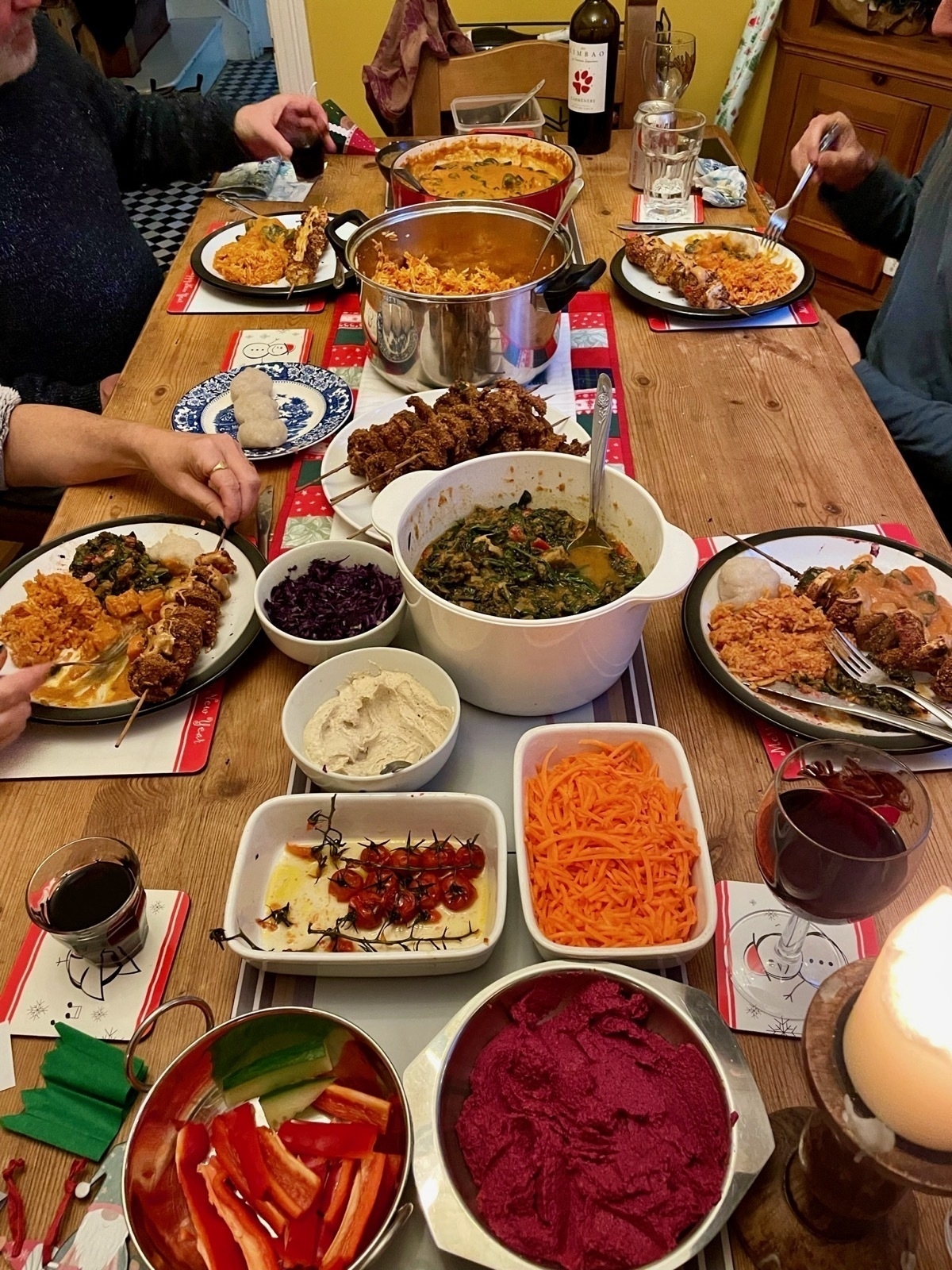 The only slight disappointment was the eba - small starchy balls of dough made from garri flour (cassava). I'd never cooked with the flour before and think I got the consistency wrong - too soft and sticky.
Cooking all that was a lot of work for a relaxed family meal for just the four of us. We certainly didn't eat everything - leftovers were contributed to a much larger Boxing Day family meal at my brother-in-law's farm.
This was the first time I'd cooked from Afro Vegan - I will certainly be trying out more recipes from it.
← Older
Newer →